Proposal of Inspection Equipment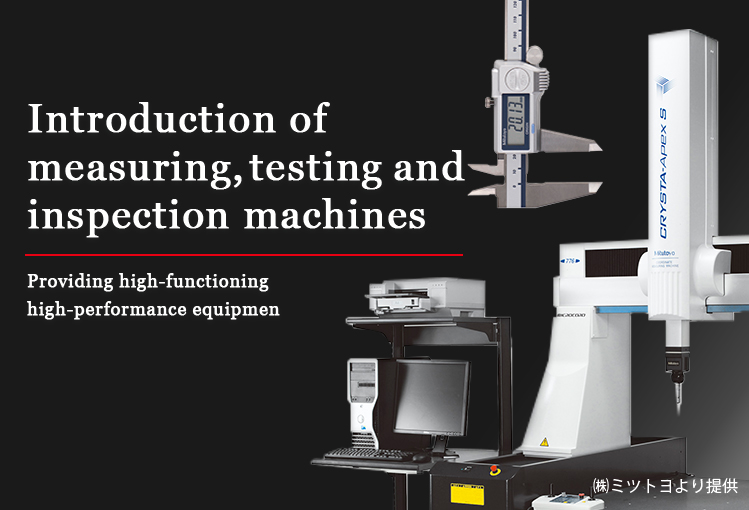 We propose solutions for quality control, quality assurance, and various inspection tasks to solve the needs and challenges of our clients and to achieve optimization.
In order to guarantee product accuracy and process quality, strict inspection, evaluation and control with superior measuring equipment is essential. We provide measuring machines, testing machines and inspection machines from various manufacturers in Japan and abroad. We also offer on-the-machine measurement, non-contact 3D measurement, high-performance camera-mounted inspection device, endurance tester, and calibration.