Proposal of Jigs and Tools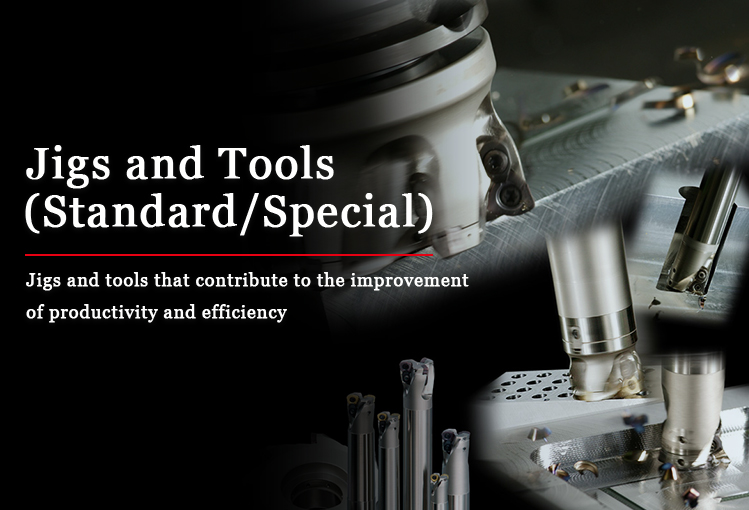 We provide wide variety of cutting tools such as "general manufacturing tools (cutting blades, end mills, drills, tool bits, etc.)" required for various production, to "custom-made special tools (special cutting blades, special tips, etc.)". Please consult with us for regrinding / regeneration processing of special tools to reduce cost and environmental burden. We also support the design and development of "jigs" for product manufacturing and inspection (automation jigs, cutting jigs, etc.).
We propose the best tools to meet the wide range of needs of our clients.