Proposal of Software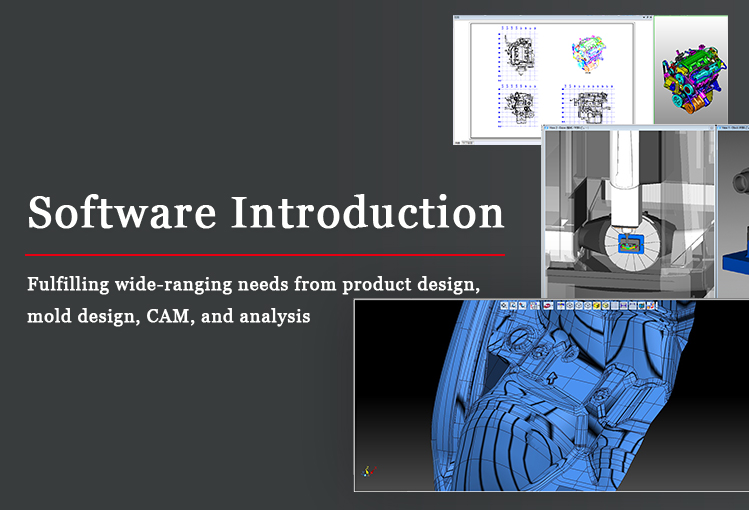 We strive to solve the challenges of our clients by proposing the optimal software.
For example, 3D data utilization is the key to the performance of the design departments working on mold design and aircraft parts design. Depending on the challenge, we provide proposals such as smooth data conversion tools, 3D CAD / CAM suitable to the client's environment, NC data optimization, and machining simulation of multi-axis machining center. We also offer systems to improve the management work and optimize the overall operation including process control. In addition, we provide technical education, maintenance and utilization support services for each software, and collaborate with software manufacturers to help our clients before and after installation.