Proposal of Factory Relocation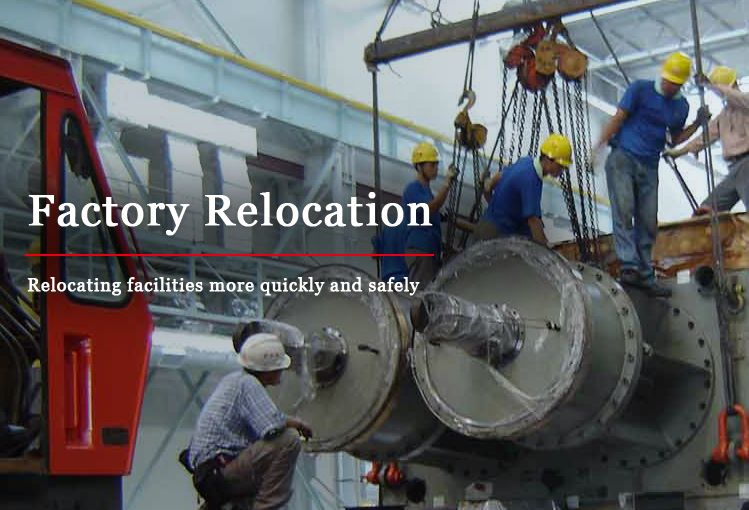 We support safe and secure relocation including the prevention of hazards associated with relocation.
We provide close support for planning and implementation of transport and delivery plans, as well as transfer of machinery from existing sites to new sites globally, from one unit to hundreds of units.
Please consult with us for follow-up services such as installation adjustment after layout.